We normally see penny tile in the bathroom; it's much less common in the kitchen. But how fun and playful are these little round tiles in the kitchen?
It's a simple shape and design, but somehow grouped together, tiny penny tiles create an arresting graphic effect. We love 'em and we think completes very well the modern industrial style in that space, it's like a highlight for the countertop.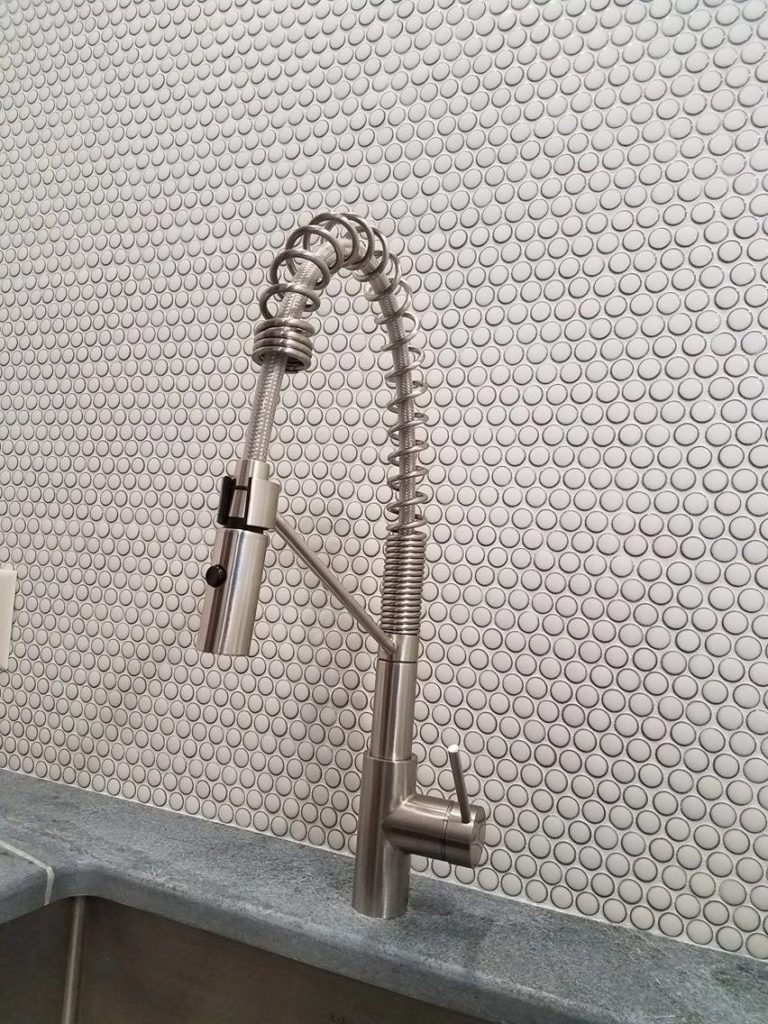 This beautiful backsplash was installed by Mid West Mosaic. If you are interested to know more details, please give us a call  (419) 377-3894!