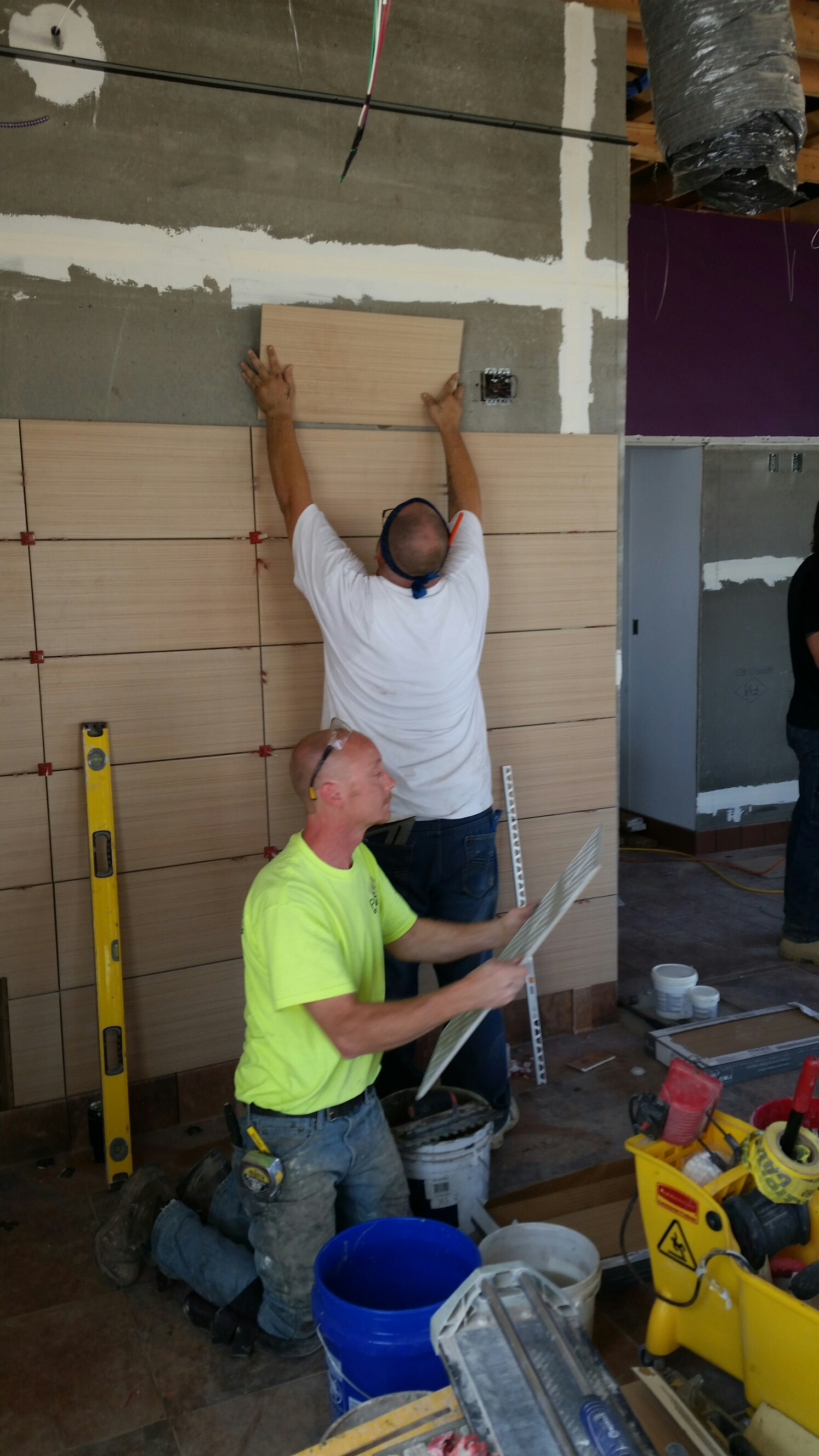 Ricky sent us this photo of him (kneeling) and Ben (standing) laying tile at the new Taco Bell in Rochester Hills, MI.
Here's Dan patching epoxy grout in the kitchen. Painstaking work but necessary for good finish.
Another quality commercial job by Midwest Mosaic.
If you need project turnaround or commercial tiling work. Call us today.