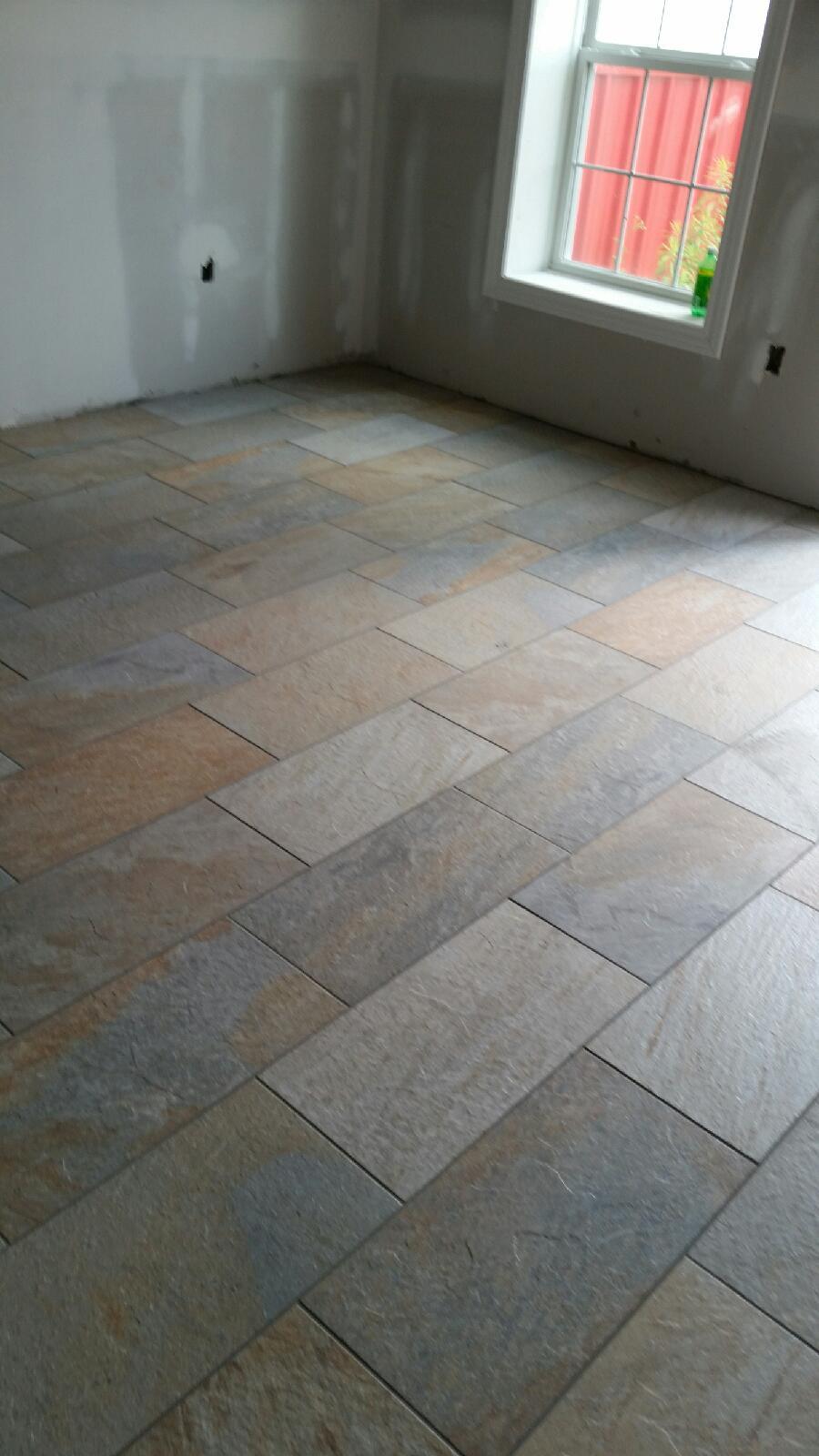 Wes sent us this photo of a floor in Monroe MI. Tile is a 12×24 porcelain with a wide variation in color. Resembling stone with great texture, grouted with Power Grout  the floor easy easy to clean and maintain.
Wes takes a lot of pride in his craft, which is why he sent us a photo of his drain cut below. It's details like these that distinguish pro's from the hacks.
I am proud of Wes work and all the installers at Mosaic. Keep the photos coming.