Here's photos of our work in the Made for TV project. Its a demonstration kitchen for a public company which develops and markets foods to the restraurant industry. This is where the chefs show clients the new foods they are working on. Its an impressive place. The Owner was very demanding about the finishes. We rose to the challange. Enjoy the photos.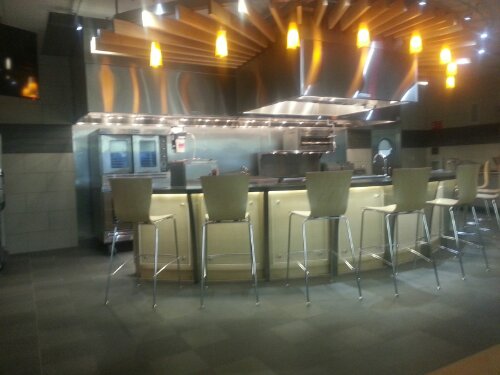 Behind the scenes: Managing Lippage
Particular attention was paid to the lippage on our work. Thats's when the tiles are uneven side by side, Lippage is undesireable. So we employed an anti-lippage device seen in the photos below (the little red blocks with straps).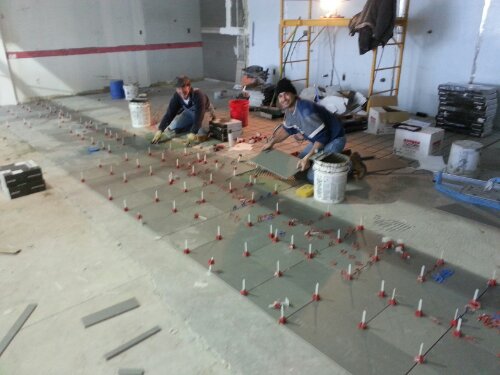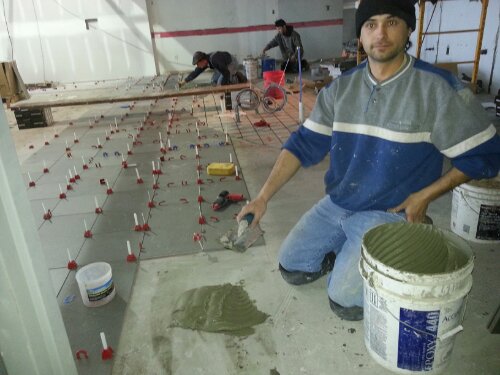 We use a special pistol shaped tool to draw the tiles even with the blocks and straps. Heres the guys posing as pistoleros with wall tile behind.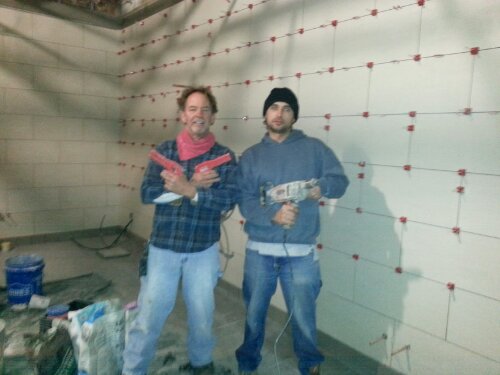 While the anti-lippage system works great with the big tiles, its not practical with small tiles and mesh mounted mosaics. I had to do another preparation for the mosaic inlay. Here I am installing a mud screed with a stick notched for the depth of the mosaics.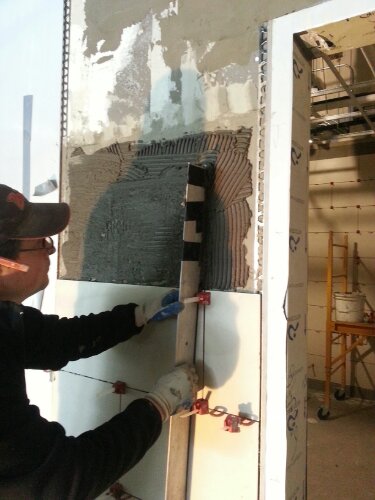 And here I am demonstrating the result of the mud preps, flush (no lippage) condition.
Thanks for reading.