Here' s Jonnie dropping in a stone mosaic basket weave over Schluter Ditra. Happy Wife Happy Life project.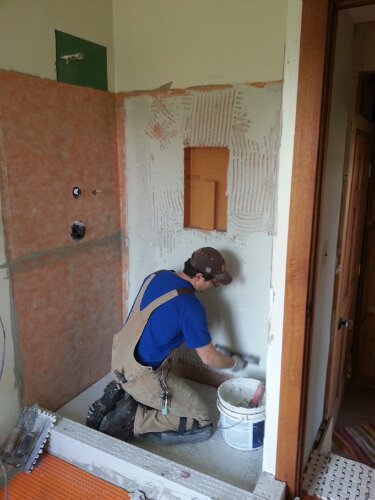 Meanwhile (same job) I'm laying up a skim coat on a shower wall that has 3/4 belly in the middle of it. I like to start flat.
Later that day Darrin and I teamed up on the showroom floor of the LCS project. A new locally owned jewelry store in town. They also do a brisk business on Ebay. So fun to meet interesting people.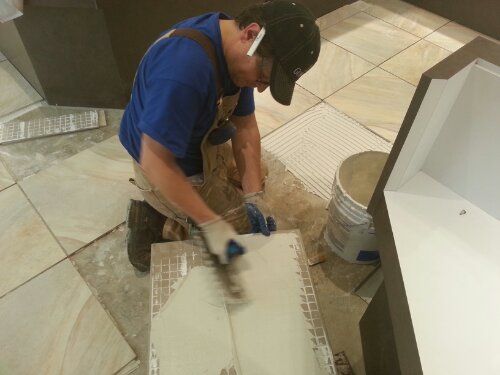 Here I am back buttering the large format tile. Im convinced the extra effort skimming the back of the tile leads to better performance.
And thats what me and the crew at Mosaic are all about. High performance at reasonable prices. Give us a call. Thanks for your time.